Lingua Franca x John Hardy
 Mother's Day is always a special time for us. We pride ourselves on offering high quality luxury pieces that are not only the perfect way to show mom you care, but also timeless heirlooms for her to hand down. This Mother's Day, we've partnered with the luxury jewelry brand John Hardy on the most special necklace - ready to personalize and treasure forever.
I will be the first to admit I wasn't super familiar with the decades old luxury jewelry brand when my friend Reed Krakoff (the legendary fashion maven who not only transformed Coach into the mega powerhouse of a company that it is today but also revamped Tiffany's into a new superstar) brought it up at lunch a couple of months ago.
Reed is currently working on reinventing the brand and after hearing more about how special it was, I became totally interested. John Hardy prides itself on not just quality craftsmanship but a true commitment to sustainability and the preservation of their communities and is the perfect fit to partner with.
The brand is committed to codes of practice that are inspiring to live up to. They are a certified member of the Responsible Jewelry Council and are Kimberley Process Compliant. Their stones, diamonds, and metals are conflict-free and ethically produced every step of the way.  All of their paper packaging materials are certified by the Forest Stewardship Council, a nonprofit managing the environmental and economic benefits of trees.
Their jewelry, like our cashmere, also gives back. 
Quality, conservation, and care for humanity? This is my kind of company! How spectacular that it's been waiting around for decades for someone like Reed to reinvent it.
And, how fun is it that they chose LF to shepard in their new phase with?!
Our necklace was designed with love by Reed, with input along the way from yours truly. I absolutely LOVE the juxtaposition between raw earthy materials (the cord necklace), the fresh neon pebble colors to choose from, and the luxury sterling silver pebble pendant with diamond pavé accent. I think it makes the most perfect gift for mom, aunt, grandma, or friend. Maybe it's just the perfect gift for yourself too.
TLDR: This Mother's Day, we're partnering with luxury jewelry brand, John Hardy. Inspired by our joint passion for artisanship and self-expression, this limited-edition collection features a new engraved-to-order Pebble Pendant and custom-embroidered sweaters. Shop the limited-release, now through May 2nd.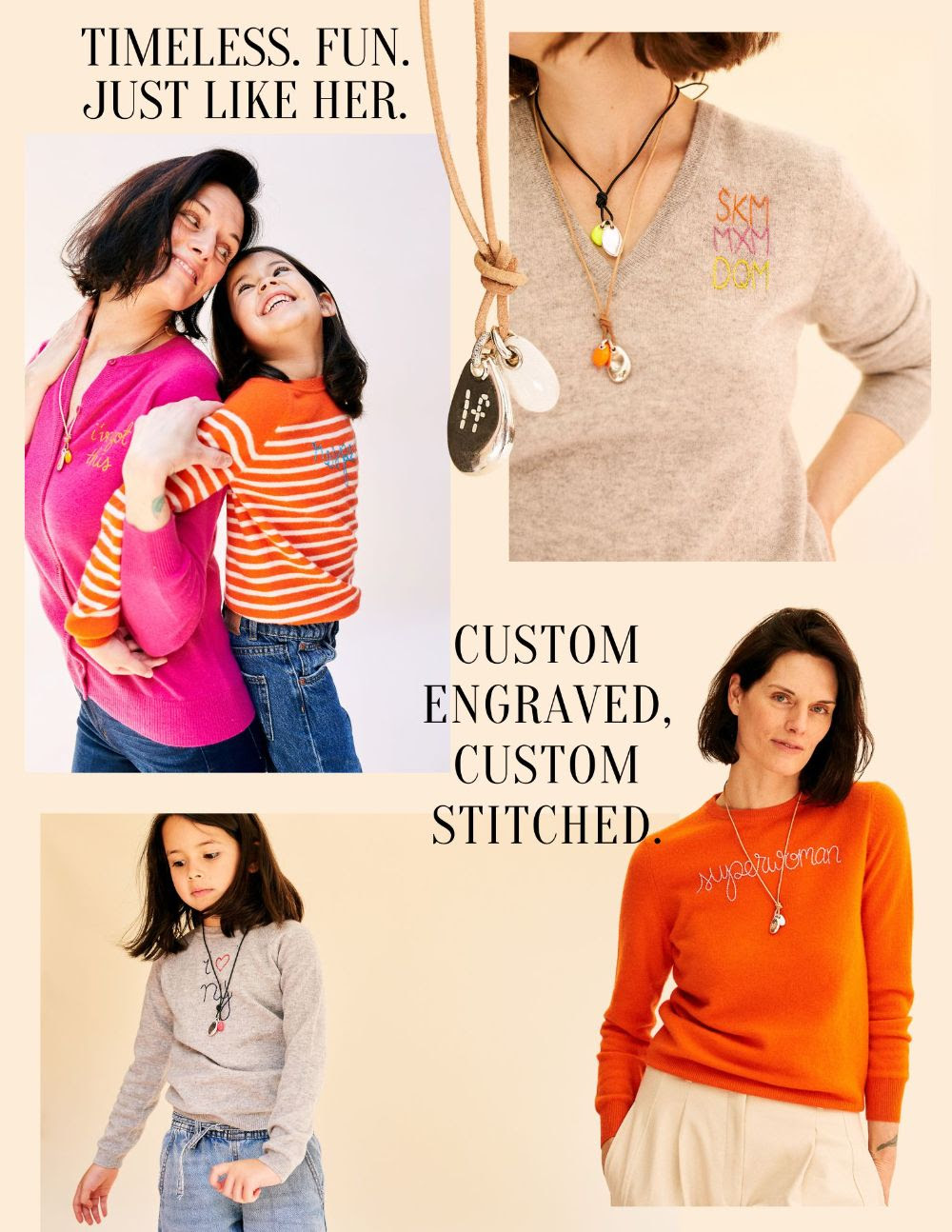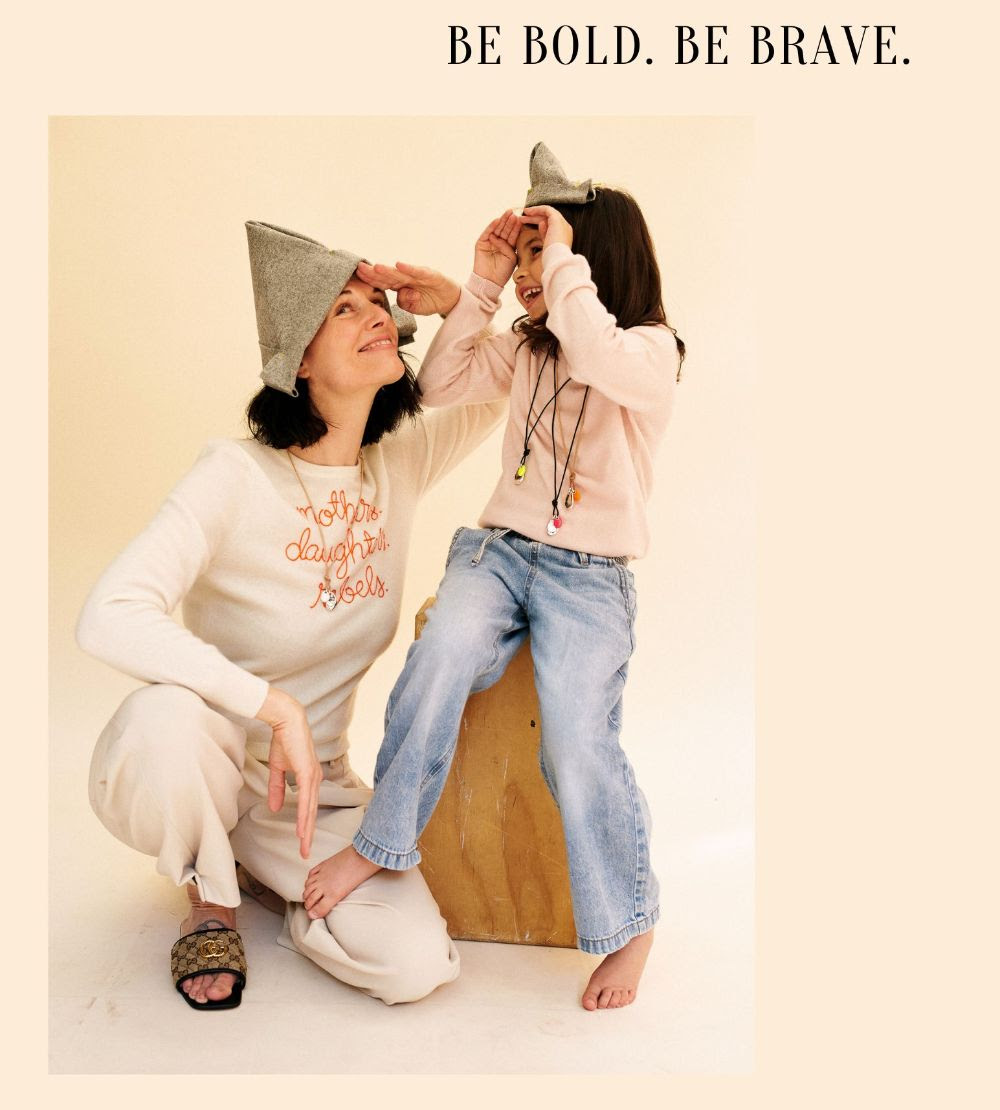 Please consider sharing this newsletter with your friends. Here's a link!
p.s. We know that Mother's Day can be difficult for some. Please let us know if you would like to opt out of newsletters related to this holiday. You can email us at info@linguafranca.nyc. xo